RECOMMENDED TOUR ITINERARIES
---
ISTANBUL CITY PACKAGES | WEEK COMBINATIONS | THE ROUND TRIPS
BIBLICAL TOURS | ANZAC TOURS | NATURAL HISTORY TOURS
RUGS & TRADITIONS | HONEYMOON PACKAGES | WINE & GOURMET TOURS | JEWISH HERITAGE TOUR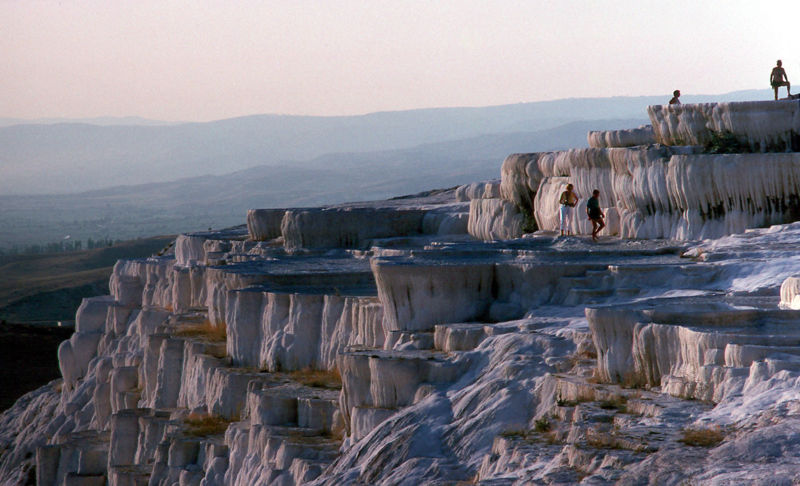 Hierapolis - Pamukkale

Design your own itinerary - Or let us create a special tour just for you! You decide when and where you want to stop, what you want to see, and how long you want to tour. You and your guests are free to explore at your own pace.
Give us a list of the sights you wish to see. We will map out the best route to minimize your time getting from one location to the next. If there are any stops that are best left at the end of your day or for another day, we will let you know. You get the maximum benefit for your sightseeing budget.
To ensure that your travels are the most enjoyable, we send only our most experienced guides and chauffeurs to navigate tours. They are knowlegable of the destinations and happy to offer personal insights. We want your tour to be memorable.
If you are not sure of exactly what you want to see, just say "Create a tour for me" and we will help plan your itinerary. If you would like Transbalkan to sweep you away on an unforgettable Turkey/Greece tour, contact us today for your personalized quote.
About Turkey | About Us | Reference List & Letters | Recommended Itineraries
Blue Cruises & Gulet Charters | Chauffeur & Guide Services | Concierge Services | Bosphorus Cruises
Shore Excursions | Events & Parties | Bus Charters | Contact Us | General Conditions | E-Mail | Links